Header can now be separate of partner box.
Header colors are customizable. 
Single and double boxes are now available.
Call RelBox for initial preset of 3. Call RelHeader for the Header only. Call RelSingle for a single box. Call RelDouble for a double box. Call RelTriple for a triple box.
Testing
Dagda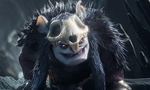 test

Dagda


desc1

desc2

desc3
Desc1
| | |
| --- | --- |
| | |
| desc1 | desc2 |
Ad blocker interference detected!
Wikia is a free-to-use site that makes money from advertising. We have a modified experience for viewers using ad blockers

Wikia is not accessible if you've made further modifications. Remove the custom ad blocker rule(s) and the page will load as expected.